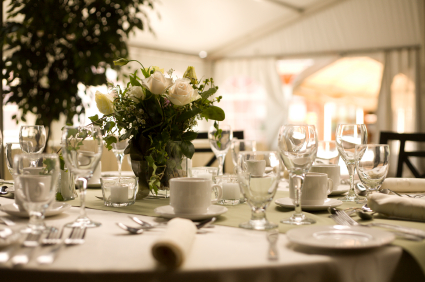 Weddings can be very stressful to plan. Not only does the bride have to choose a wedding dress and all of her bridesmaids, she also has to decide on caterers, venues, and decorations. Having a themed wedding can make it a little easier to plan the wedding since all of the details will be similar. Choosing the beach, or even a winery can put the focus on location, rather than on decorations. The natural setting leaves a lasting impressions on guests and couples alike.
Beach Weddings
Beach weddings are very popular in the summertime or in warmer climates. It can be easier for brides to plan their special day since the theme of beach weddings is usually a little more relaxed. Decorations can be something as simple as shells for table centerpieces and colors associated with the beach. There are many DIY beach decorations available online, making it even easier for brides to save some money and have a wedding on a small budget. Since beach weddings are generally romantic and fun, the cocktail hour prior to the reception can include different wines and simple catered foods; making this wedding planning stress free.
Vineyard and Winery Weddings
Vineyard weddings are a little more unique than beach weddings. These events can also be on the relaxed side or can be more elegant and high-class. The great thing about having a wedding and reception at a local winery is that the bride can choose to have the wedding outdoors with the fields of grapevines as the backdrop or indoors in the winery's building. This allows for more variety and gives the bride a contingency plan in case of bad weather. Having a wedding at a vineyard can also make it easier for
a bride to decide on the drinks and appetizers. Caters love to come up with interesting foods that match different wines from wineries and your guests will enjoy the samplings. Wedding guests will be impressed with the elegance of a vineyard wedding, and it will look like the bride did extensive planning when it was, in reality, much easier to plan and decorate.
Bridal Fair
Bridal fairs are great places for brides to get ideas for venues, receptions, decorations and bouquets. Different tables will have information and discounts for brides to make the planning process even easier. Popolo Catering will have a booth at the Bridal Fair Sunday October 20th at the Madonna Inn in San Luis Obispo and we look forward to seeing all of the future brides stop by and tell us your vision for your special day.
Contact Popolo Catering today to ensure your dream wedding becomes a reality.