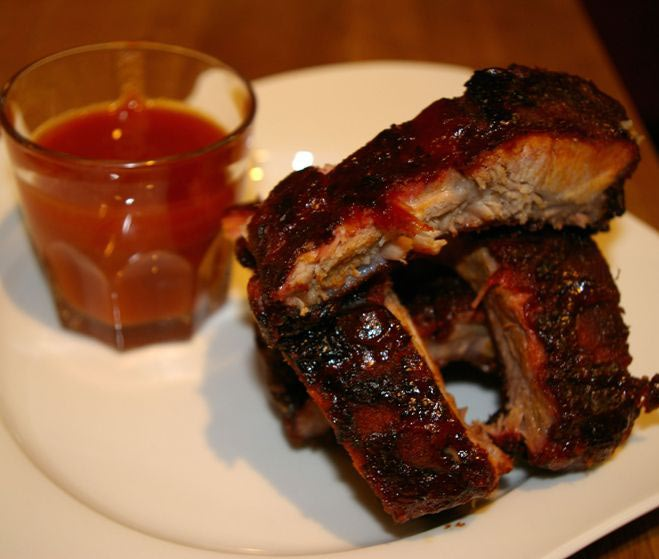 Popolo Catering is proud to be a part of a special BBQ at John Wayne's Shoot Out Club on August 10th.  Attendees are asked to dress up western style and come out to enjoy shows, each other and some amazing food.
"It's going to be an amazing day of fun and food and we're really looking forward to serving authentic style western foods to the guests who come out that day," Leon, owner and chef at Popolo Catering stated.  Leon, a Santa Maria native, first prepared Santa Maria style barbeque at the Elks Club in Santa Maria, where he was head bbq chef for seventeen years.  He now takes his knowledge and expertise on how to expertly barbeque the Santa Maria way to events on the beach, at wineries or for clubs, like the John Wayne Shootout.
"We use coals of coast live oak, much like the cowboys of yesteryear did.  While we will offer a variety of cowboy grub for attendees to enjoy, the Santa Maria-style BBQ star is the beef tri-tip, lightly seasoned and grilled to perfection and served alongside our own western bbq sauce," Leon said.  He shared his western bbq sauce with us and we think you're going to want to cook up a batch for your next backyard cookout.
We hope to see you there and if you try the not so secret anymore barbeque  sauce, tell us what you think!
Popolo's Catering Western BBQ Sauce
7 cups of red vinegar
6 cups of brown sugar
2TBS Tabasco sauce
1 ½ cups of Worcestershire sauce
6 TBS garlic puree
½ gallon of ketchup
½ pound of hot melted butter
Combine the brown sugar and vinegar in a saucepan and bring to a boil.  Cover and allow a slow boil while you whisk the mix until it has reduced ½.  Add Tabasco sauce, Worcestershire sauce, garlic puree and ketchup.   Continue to cook at a slow boil until the sauce thickens enough to coat the back of a wooden spoon.  Bring the mixture to a simmer and slowly add in the melted butter, whisking together.  Pour into storage containers and set aside to cool.