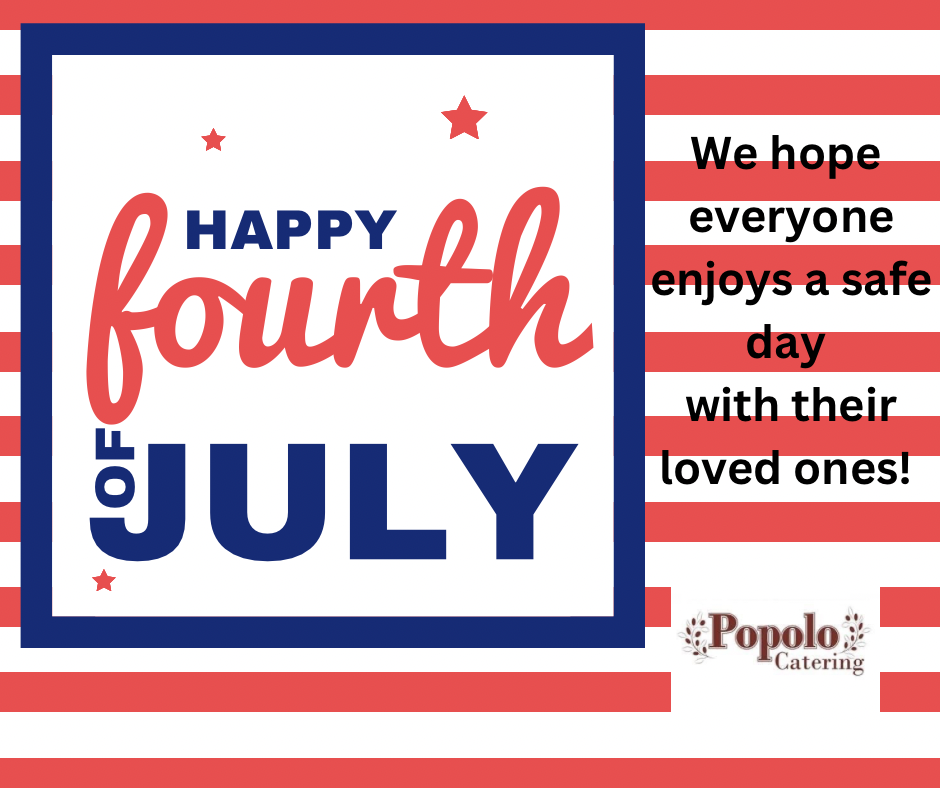 Hey there to our wonderful friends and clients on the Central Coast of California! As we gather today to celebrate a momentous holiday, Popolo Catering would like to wish you all a heartfelt "Happy 4th of July"!
Based on the picturesque Central Coast of California, Popolo Catering takes immense pride in servicing both San Luis Obispo and Santa Barbara Counties with delectable dishes  that will ignite your taste buds and elevate your celebrations! Whether you're hosting a backyard barbecue, corporate event or a festive gathering, we are here to make sure your experience is nothing short of exceptional.
Whether you're planning a cozy family gathering today, huge corporate event for all your employees or even a relaxed beach picnic allow us, the team at Popolo Catering, to lend our expertise and elevate your event. We take pride being apart of your cherished moments, providing you with exceptional service and mouth watering food.
As you gather around family, friends and loved ones let's take a moment to reflect on the significance of this day. The 4th of July represents the spirit of independence, unity and the pursuit of happiness. It's a time to appreciate the  freedoms we hold dear and celebrate the diversity that makes our community great!
Personally, Our family has always had great memories associated with this holiday. Spending time together as a family with fireworks, Santa Maria style tri-tip and traditional flag cake topped with strawberries and blueberries to look like a flag.  There was always a large gathering of our friends and family. Us children getting to run around and play with our cousins, and the adults enjoying the conversations between bites of a delicious barbequed meal.  It is a memory I will always hold dear.
From our Popolo kitchen to your table, we extend our warmest wishes for a safe and joyous 4th of July. Thank you for choosing Popolo Catering as your culinary companion, and we look forward to being part of your future celebrations big and small.
Happy 4th of July,
Marissa Castillo Dominguez
-and-
Our Popolo Catering Family