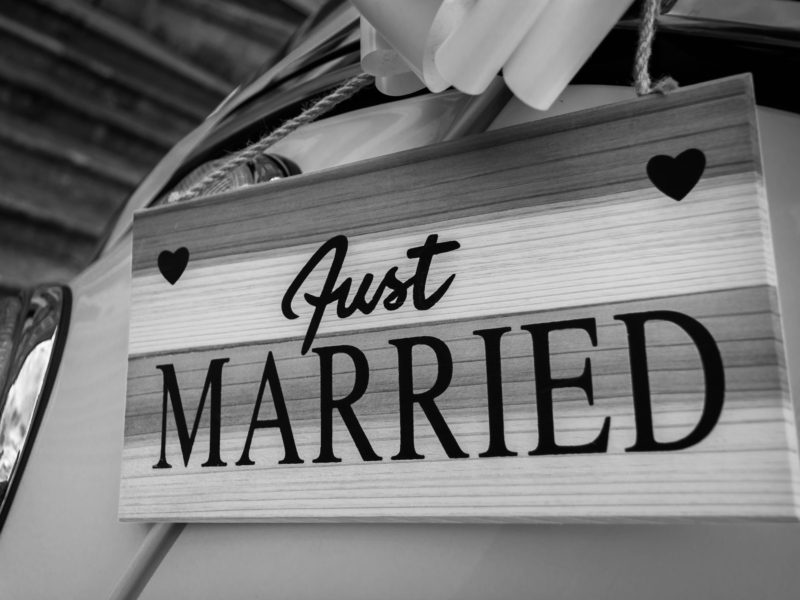 We understand that weddings are expensive. The average wedding cost is $30,000 and the average wedding budget is $20,000. Why is there such a disconnect?
Well, it's simple, couples don't plan weddings every day. They fall in love, get engaged, and then have to dive head first into the wedding industry to plan their wedding without experience or knowledge. Most of the time, taxes and fees aren't factored into wedding budgets, nor is the gifted money and help couples may receive throughout the process. We compiled information from The Knot and other sources listed below to help couples reduce their stress levels when looking at their wedding bottom line and with their upcoming taxes.
Tips for Your Taxes
Recipients of gifted wedding money, up to $15,000 each in 2018, are tax exempt.

If you are getting married in a place of worship/religious site/non-profit organization that is a 501(c)(3) organization, the ceremony fee or suggested-donation to hold your ceremony is tax deductible.

Many historical sites/residences, national parks, and museums are tax deductible when used as a venue. Check with the site representative to see if your venue qualifies.

Donating your dress, flowers, or décor to non-profits that repurpose these are also tax deductible. If you are purchasing a lot of your own décor (linens, signs, embellishments, candles, etc.) save the receipts. In the end, donate what you wish and by saving the receipts you have an accurate record of the amount you are donating for your taxes. Make sure to fill out a 1040 Schedule A Form for your itemized deductions if you do take this route.

Donating your flowers to a women's center, a local organization, or a hospital for repurposing counts too!
Couples quickly get thrown into a whole new world once they become engaged. A world full of magic and wonder to make their wedding dreams come true, but it all comes with a price tag. The average American couple is overspending on their wedding budget by $10,000. The stress that comes with paying for such a large expense can be overwhelming and with tax season about to start, it doesn't help. But there are tips and tricks that can help ease your mind. Below are our sources and links to information that will help you get through all of it.
Helpful Links/Sources:
-https://blog.turbotax.intuit.com/tax-tips/6-tax-write-offs-for-your-wedding-5133/
-https://www.theknot.com/content/tax-deductible-wedding-expenses
-https://www.marthastewartweddings.com/633051/how-your-wedding-affects-taxes
-https://blog.turbotax.intuit.com/deductions-and-credits/what-are-tax-deductions-4318/
-https://blog.turbotax.intuit.com/tax-tips/6-tax-write-offs-for-your-wedding-5133/
-https://turbotax.intuit.com/tax-tips/estates/the-gift-tax/L1sFpFeXV