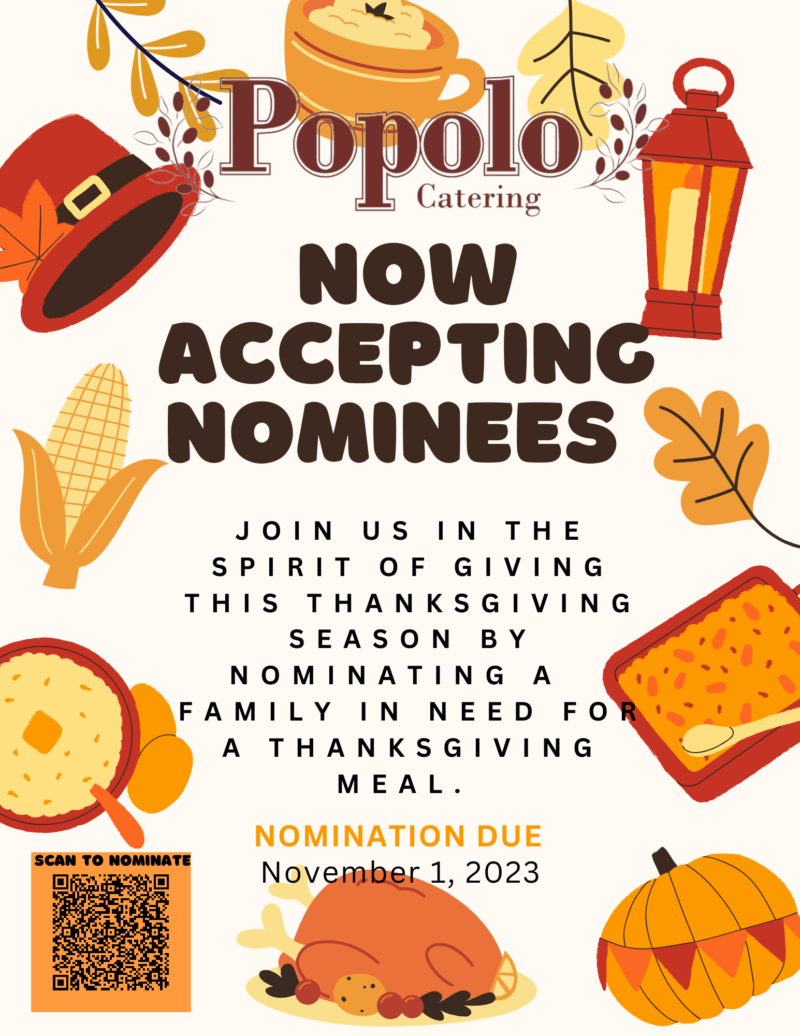 Popolo Catering, your trusted caterer on the Central Coast, is currently accepting nominations for families to receive a free Thanksgiving Meal. This cherished tradition, which Popolo has upheld in the past, is making a heartwarming return.  We could not be more thrilled to bring you the news of Popolo Catering Thanksgiving Meal Giveaway Nominations now being accepted.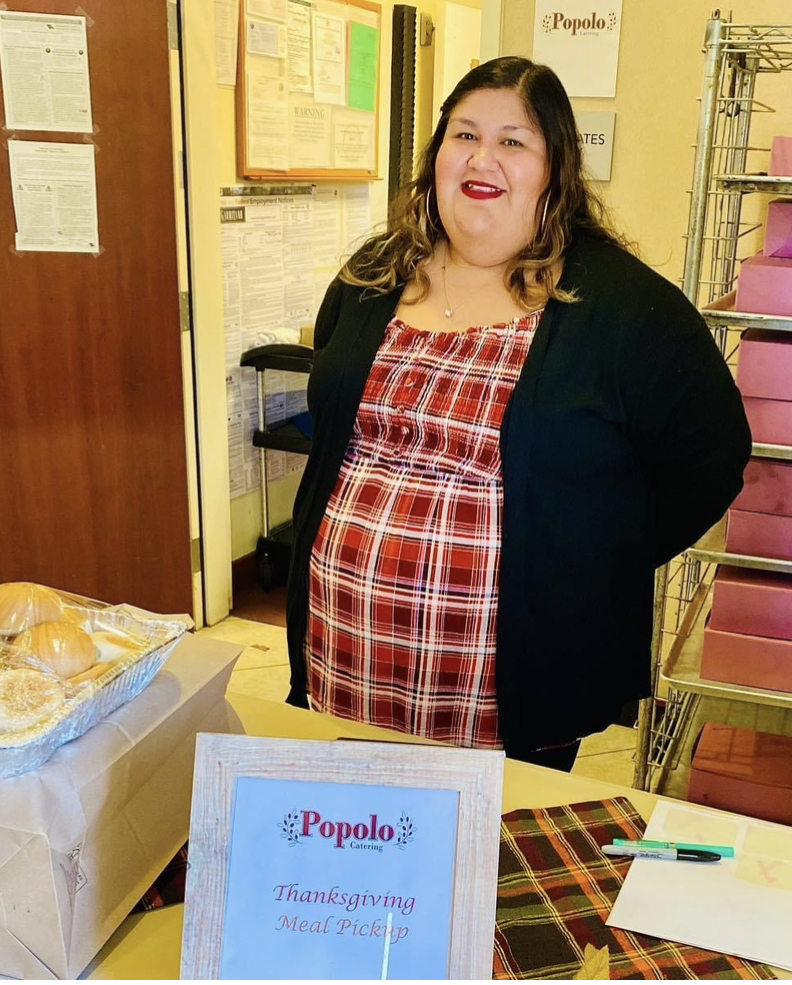 What's Happening
At this moment, we plan to provide three complete meals. This means we're searching for three deserving families who would benefit from this gesture of kindness. Here's where you play a crucial role. We urge you to nominate a family in need. Popolo Catering will cover the cost of one meal, while two anonymous donors have graciously offered to provide the second and third meals. 
The Anonymous Donor
Two years ago, when we first introduced this Thanksgiving Meal giveaway, we carefully selected three families to support as recipients. One of these families was enduring an exceptionally challenging period with the father battling cancer. Finances were stretched thin, and the family was exhausted, making it nearly impossible for them to celebrate Thanksgiving. It was their daughter who nominated her own family for this special assistance. Popolo's stepped in and prepared a complete meal for them, allowing them to focus solely on the father's health. Fortunately, he has since made a full recovery, and this compassionate family (who wish to remain anonymous), wants to pay it forward with the kindness they previously received. They have generously donated to cover the cost of two meals for other deserving families this year. While they prefer to keep their names private, we hope you'll join us in our expression of gratitude to them. 
How to Nominate
For your convenience, we have created a digital nomination form (click here). Simply complete this form in its entirety for the family you'd like to nominate. Please ensure that all nominations reach us by November 1, 2023, as the form accessibility will close after this date. 
Who Should You Nominate?
If you're aware of a family enduring a challenging period in their lives, please submit their nomination for consideration. These challenges could be financial, medical, or emotional in nature. Popolo's is here to extend a helping hand.  Popolo Catering  Thanksgiving Meal Giveaway Nominations is something we are excited to bring back! We thank you for your assistance in making this a positive experience in the community.  

Like reading these blogs? Follow us on Facebook and Instagram to be notified whenever a new blog is posted.
More Question? Feel free to Contact Us or give us a call at 805-543-9543
Written By:
Marissa Dominguez
Popolo Blogs and Social Media Coordinator