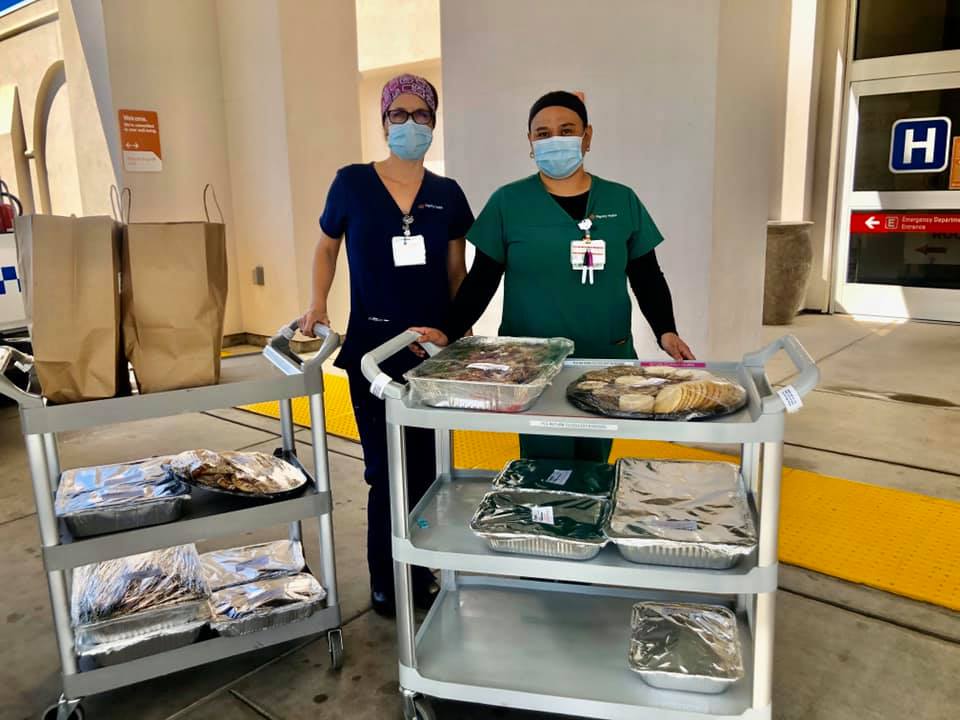 -Popolo Catering in San Luis Obispo has added free delivery to certain locations until further notice. "Free delivery areas include San Luis Obispo to Santa Maria; and all towns in between," said co-owner Kathleen Castillo.
Castillo said the catering company is continuing to provide delicious food through curbside service from the San Luis Obispo kitchen. "It's the best way we have to offer assistance to our community during this time."
"We have partnered with some popular food delivery companies such as GrubHub, DoorDash, FoodJet and EzCater. This is a real benefit for our customers who are still sheltering at home, with busy families who are returning to work and want a delicious dinner ready to eat at the end of the day," said Castillo.  These services are accessed through apps that can be downloaded to mobile phones.
All of the food is prepared in the sanitized kitchen and staff all wears masks and gloves, including for curbside and home delivery. The menu reflects the San Luis Obispo catering company's iconic flavorful barbecue and grilled selections. Vegetarian and vegan options are on the menu as well as mouthwatering Santa Maria style barbecue tri-tip, barbecue chicken, carnitas, chicken Marsala and chicken parmesan, as well as side dishes.
To order, check out the menu then call (805) 543-9543 Tuesdays 10 a.m.-5 p.m. and Wednesday-Saturday 10 a.m.-9 p.m. Orders must be placed in advance and paid in full with a credit card. Curbside pickup is at Popolo Catering, 1605 Calle Joaquin, San Luis Obispo. Popolo Catering is located inside the Marriott Hotel.
Orders are filling up. Castillo advises diners to call early. Leave a message if no one answers the phone. "We may be busy cooking and preparing orders, but we will return your call," said Castillo.
Visit the website often because the menu is being updated with new meal options. Prices are also subject to change.
About Popolo Catering
Popolo Catering is a family owned and operated events catering business managed by Leon and Kathleen Castillo and son, Chef Kenny Castillo. What began as the Popolo Rotisserie Café is now a full service event catering business, specializing in unique fusion cuisine, Mexican, Italian, rotisserie chicken, and Santa Maria Style Barbecue menu items. The San Luis Obispo catering business is one of the most popular and respected choices for catering, and now curbside pickup and delivery, on the California Central Coast.
"We are happy to help support our community and customers with delivery and curbside service during this pandemic," said Castillo. "We are also looking forward to returning to catering parties, special events, winery events, corporate events, and weddings in the near future."
"When you are ready," said Castillo, "check out our free quote estimator."
Popolo Catering
1605 Calle Joaquin
San Luis Obispo, CA 93405
(805) 543-9543