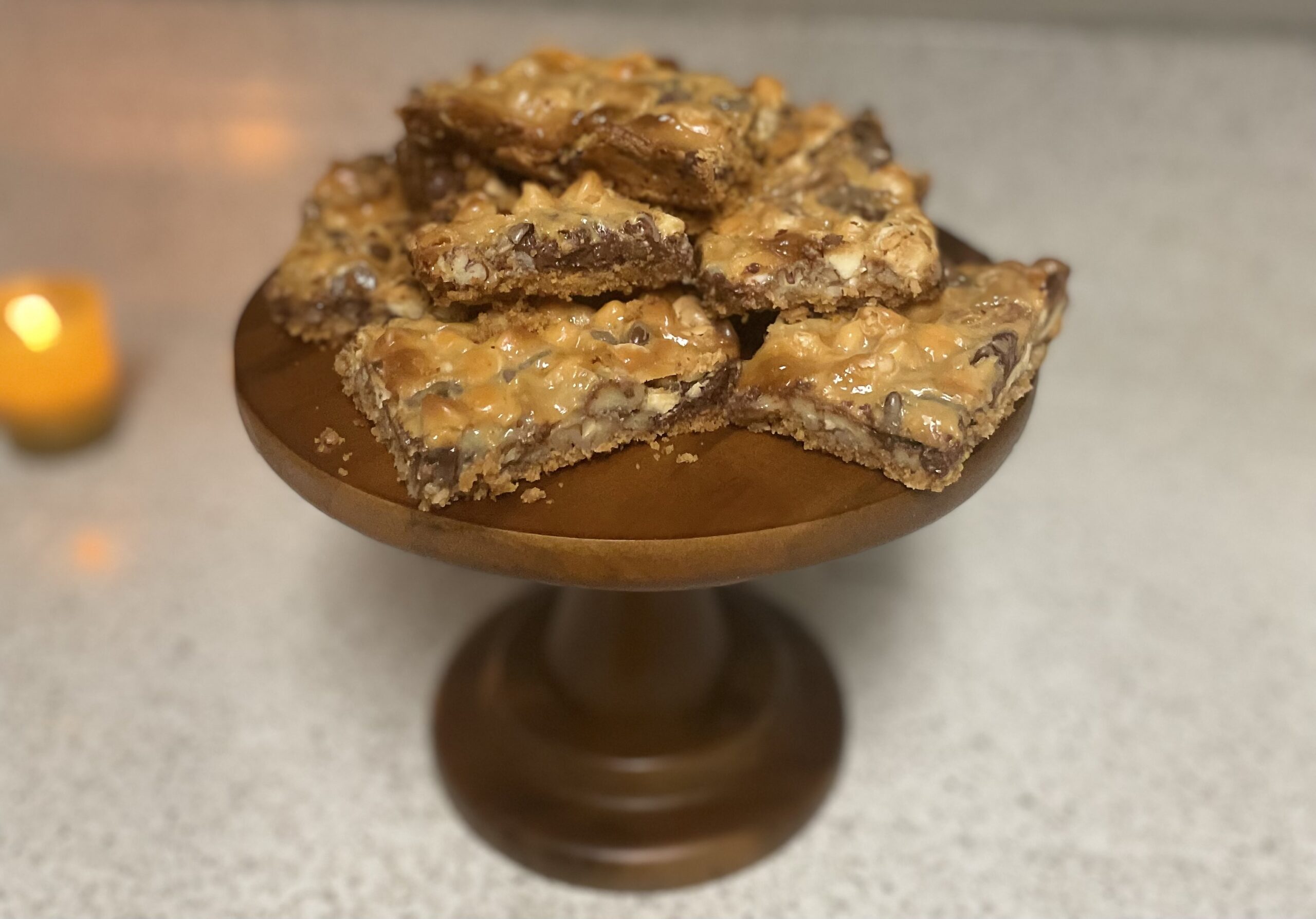 Welcome to another installment of our blog series featuring mouthwatering recipes from Popolo Catering! This blog series offers me a delightful fringe benefit I didn't anticipate. The opportunity to create and enjoy all the delicious Popolo food that I haven't had in a while due to living far away. Today, I'm thrilled to share one of our all-time favorites – Seven Layer Bars. Not only are these treats easy to make, but you also only need one pan!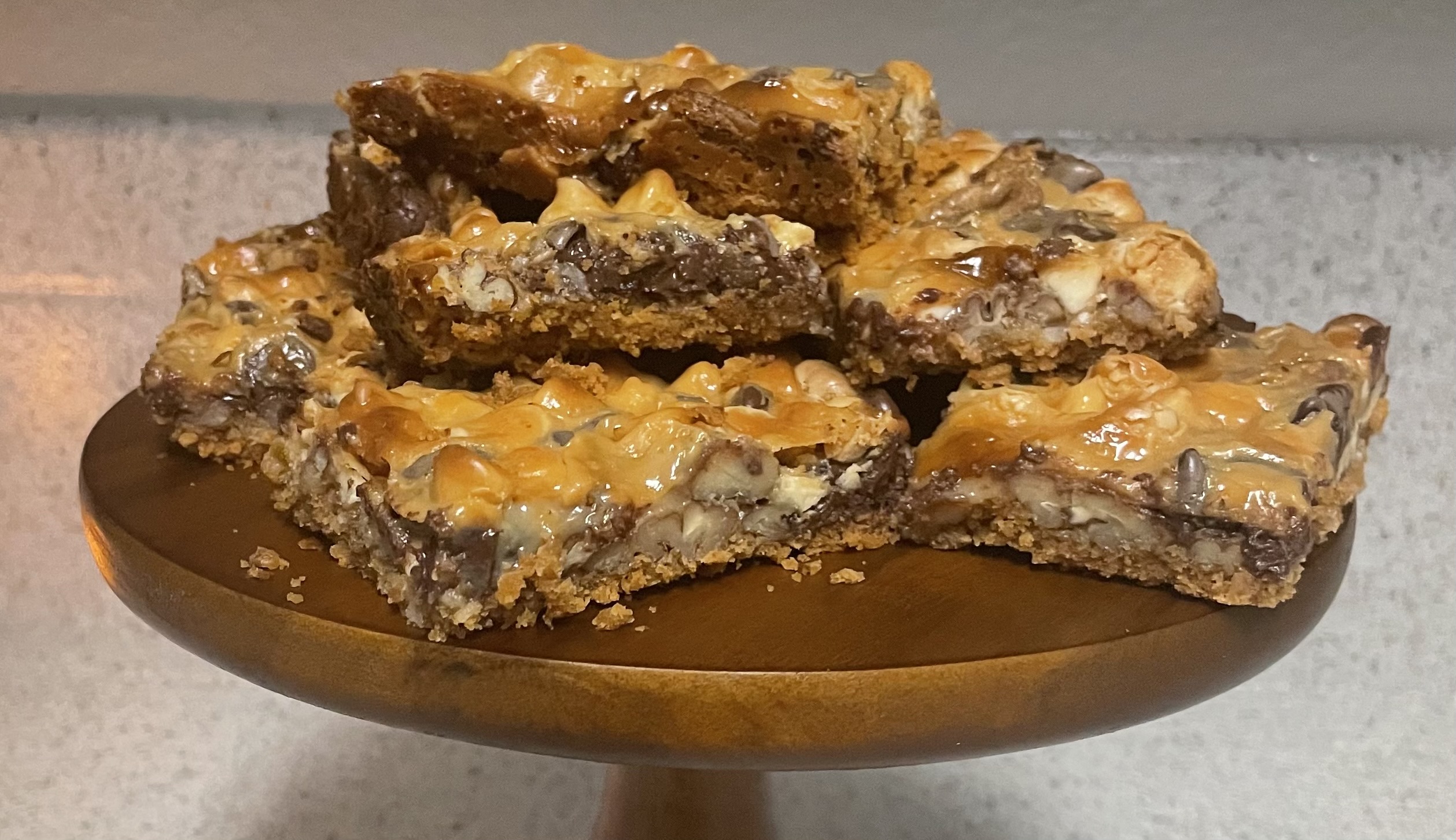 Indulge in Something Unique and Chocolatey
When it comes to bringing dessert to share for a work event or a family potluck, the usual cake or classic chocolate chip cookies often make an appearance. However, if you want to surprise everyone with a delightful treat that stands out for the crowd, I highly recommend these mouthwatering Seven-Layer Bars. It's essentially a cookie bar. Their perfect combination of crunchy nuts and chewy texture offers a level of decadence and deliciousness that will leave everyone impressed and showering you with praise. The best part is that you don't even have to divulge how incredibly easy they are to make, and the fact you didn't even need to dirty a single bowl in the process! So, go ahead and treat everyone to something truly special and enjoy the compliments that will surely follow! 
Perfect for Feeding a Crowd
When you find yourself looking to satisfy a large group, this recipe has got you covered. It's incredibly easy to double or even triple the ingredients and make it in a larger sheet pan or tray. By eliminating the need to scoop individual cookies, the process of preparing these treats becomes much quicker and more efficient. Whether it's a party, gathering, or any occasion with a hungry for sweets crowd, this recipe ensures everyone gets to enjoy the deliciousness without any hassle.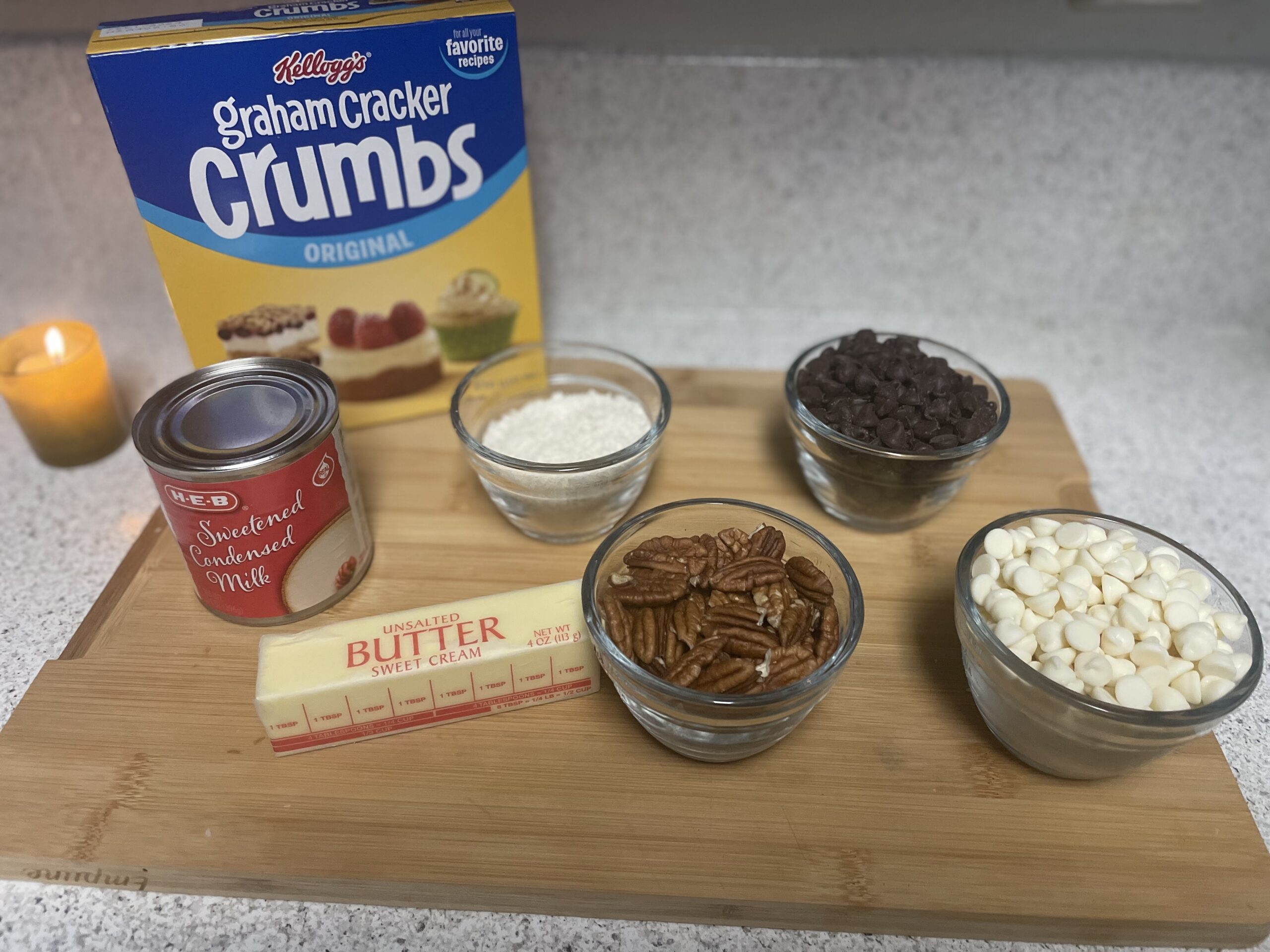 Ingredients:
– 1 stick of butter 
– 1 cup graham cracker crumbs 
– 1 cup white chocolate chips or chunks 
– 1 cup semi-sweet chocolate chips or chunks 
– 1 cup rough-chopped pecans 
– 1 cup shredded coconut 
– 1 can of sweetened condensed milk 
Let's Get Baking:
Preheat your oven to 350°F (175°C).

Prepare your 13 x 9 pan by lining it with foil or parchment paper, making sure to leave some

overhang

on the edges. This will help in removing the finished bars later.

Spray the foil with a light coat of nonstick cooling spray

Place the whole stick of butter into the lined pan and let it melt in the oven. Alternatively, you can microwave the butter and then pour it into the pan. I personally love the rich flavor of browned butter, so I prefer the oven method, which takes around 15 minutes. Once melted, remove the pan from the oven.

Sprinkle the graham cracker crumbs over the melted butter in an even layer and gently pat them down. The butter will soak into the crumbs, creating a delicious crust.

Layer the remaining ingredients. The order is not important, but you must end with the Sweetened Condensed milk drizzled over the top. 

Bake the bars for 20 minutes, then allow them to cool.

To remove the whole batch from the pan, lift the edges of the foil. This will make it easier to cut the bars into clean, even pieces.

Now, all that's left to do is savor and enjoy these delightful Seven-Layer Cookie Bars!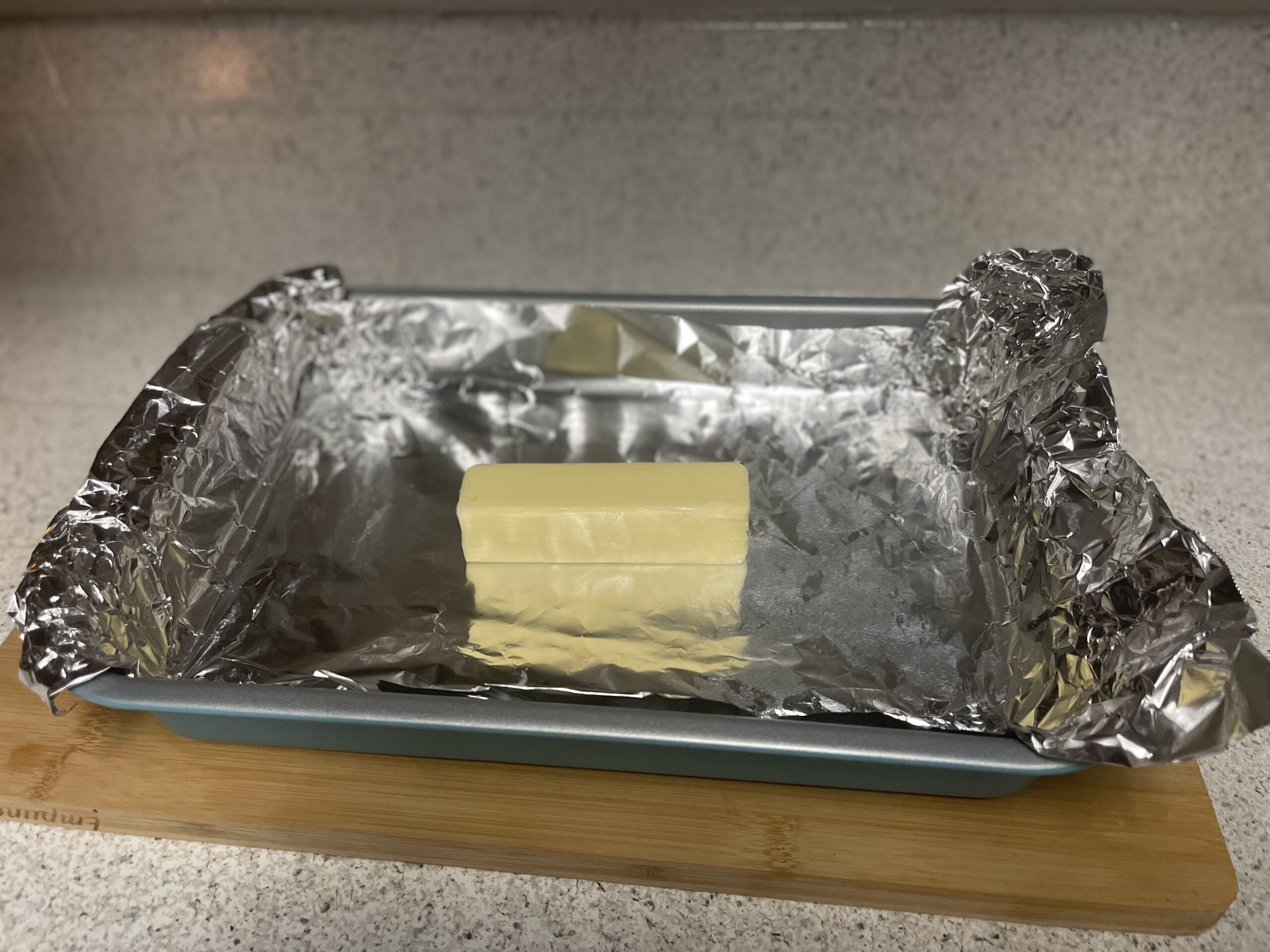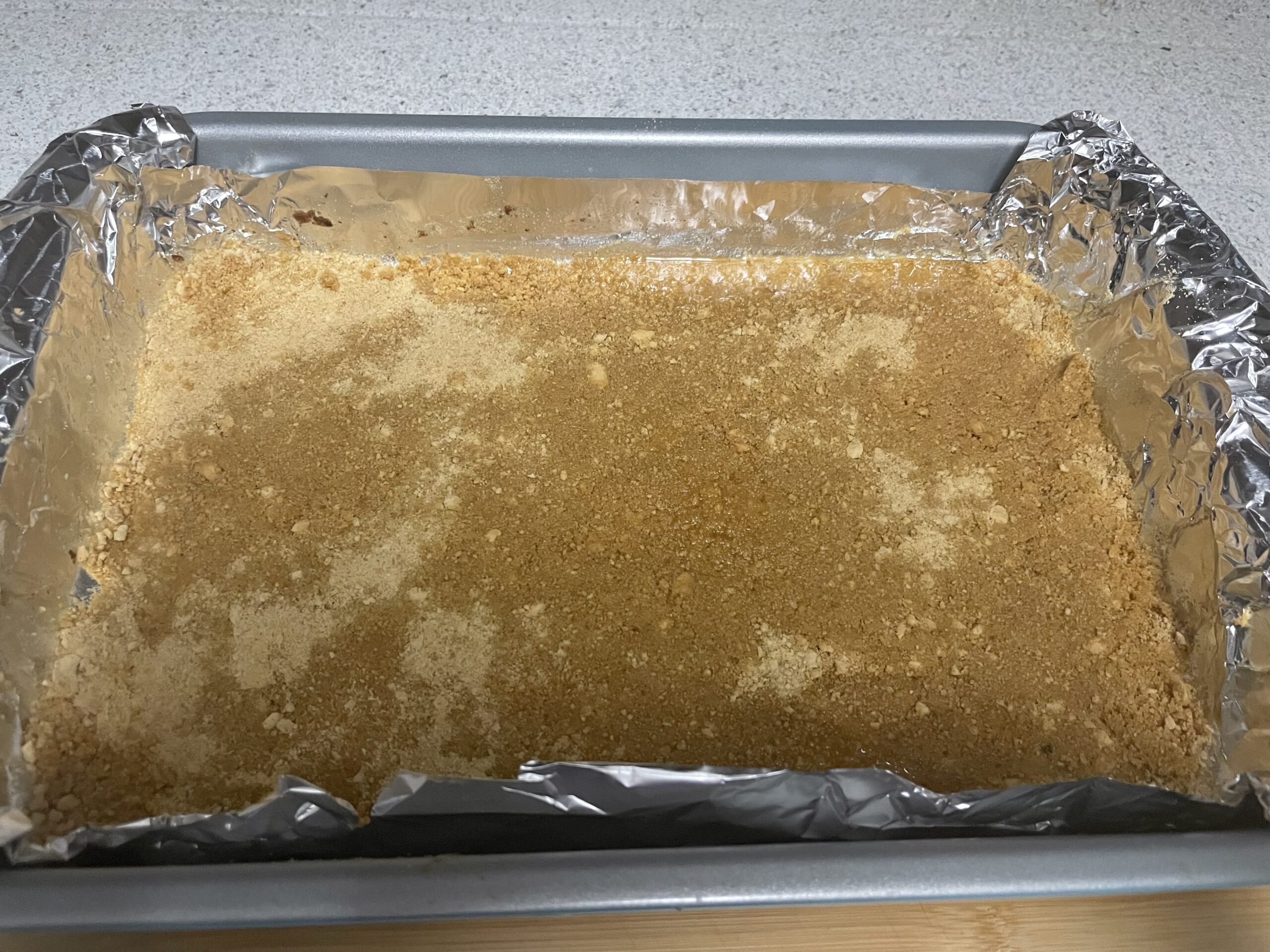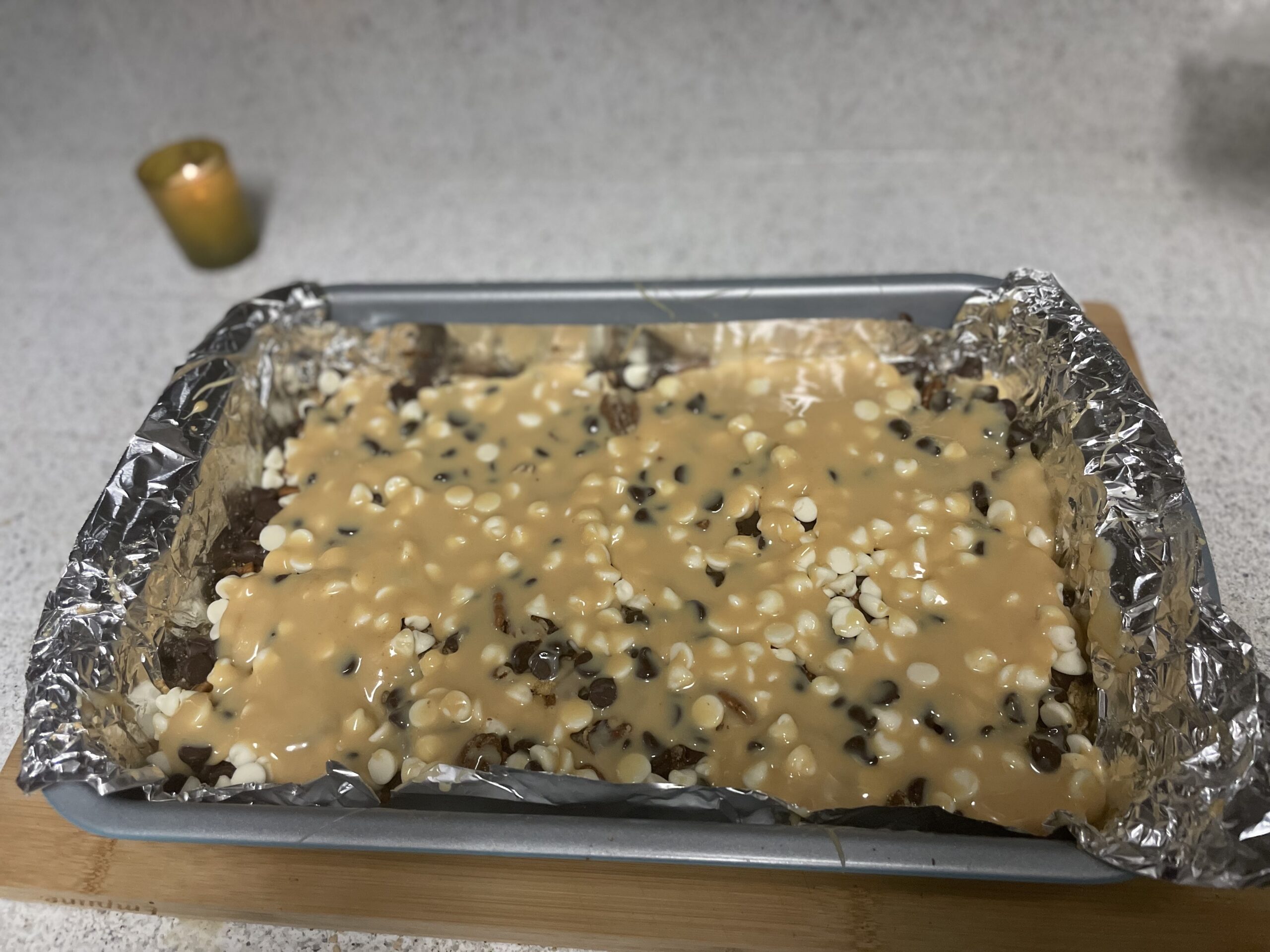 Make it your own
Make this recipe your own. If you don't like coconut, simply leave it out.   Add in new and fun combinations of ingredients. Personally, I am fond of mini peanut better cups and butterscotch chips. The fun thing about cooking to me is learning the techniques and then experimenting.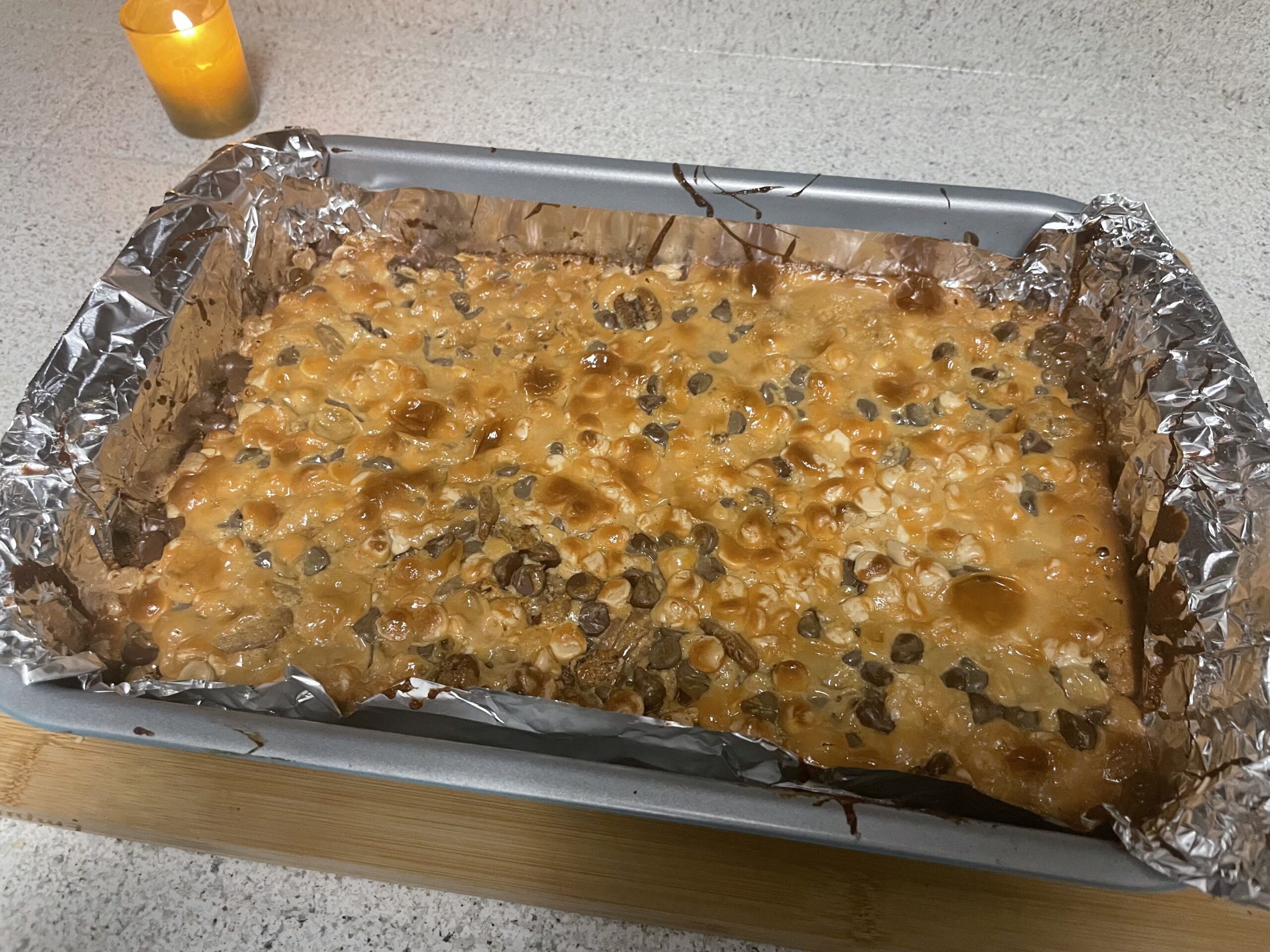 We hope you love making and indulging in these delightful treats as much as we do. Stay tuned for more delectable recipes coming your way soon. Happy baking! 

Like reading these blogs? Follow us on Facebook and Instagram to be notified whenever a new blog is posted.
Click here to read our last blog post about planning a unique wedding with Popolo Catering. We love your feed back so please feel free to leave us a comment on it.
Written By:
Marissa Dominguez
Popolo Blogs and Social Media Coordinator