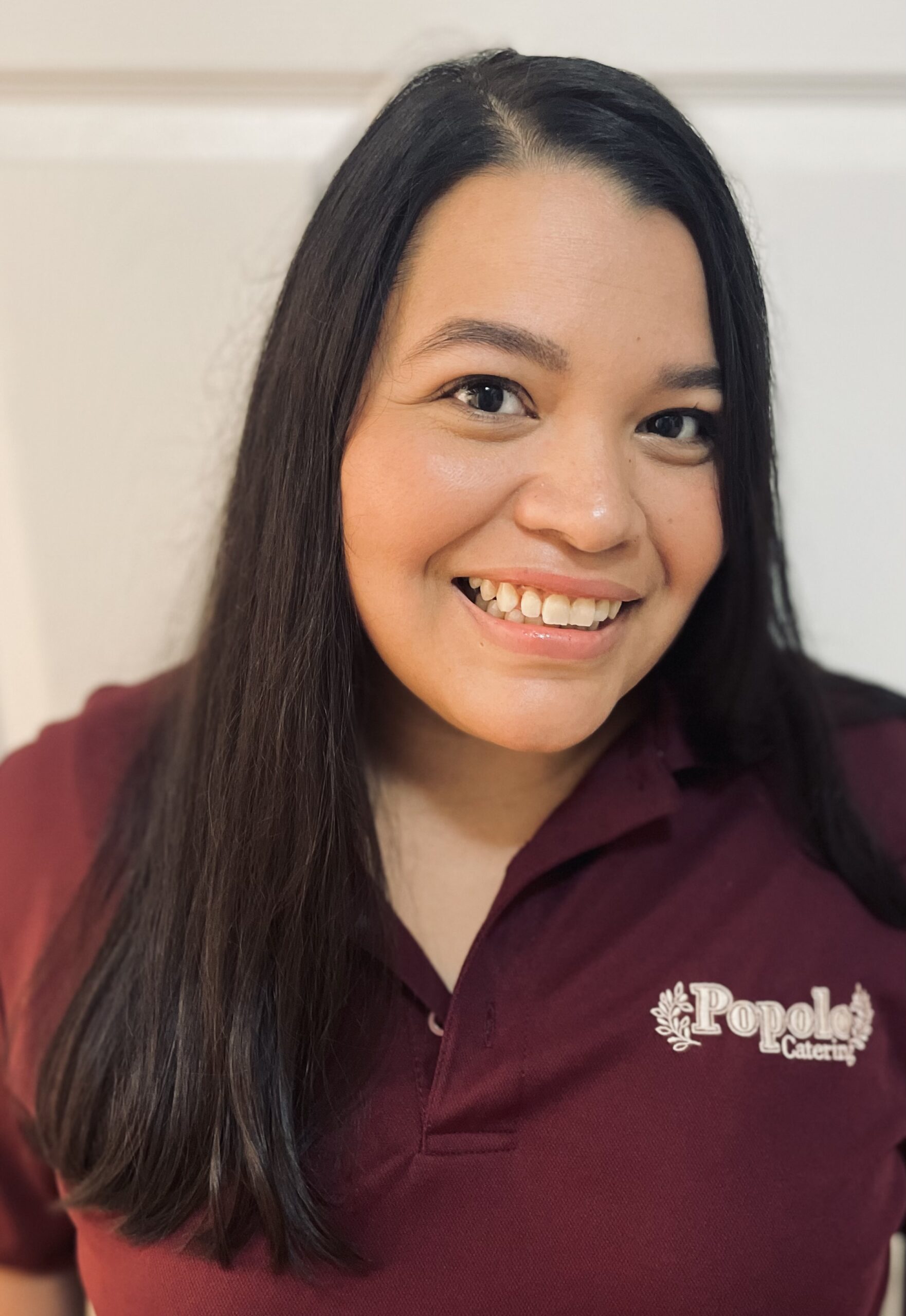 Greetings, everyone! I am delighted to connect with all of you as I embark on an exciting new adventure with Popolo Catering. My name is Marissa Dominguez, and I am thrilled to introduce myself as the newest member to join the team. Well I guess "rejoin" the team best describes it. As the daughter of Popolo Catering's owners, I grew up in the charming city of Santa Maria, California, immersed in the rich history of this business, lending a helping hand from its very beginnings. However, life took me on a different path as I dedicated my time to raising my own family and journeying to different corners of the world alongside my military husband. But now, I have the wonderful opportunity to support Popolo Catering remotely through blog writing and social media, sharing my love for this remarkable company and its incredible culinary experiences.
A Legacy of Love
Popolo Catering has always held a special place in my heart. From the early days in Santa Maria, I watched my father pour his heart and soul into building this exceptional business. I lent a hand in the old restaurant on Monterey in San Luis Obispo. I loaded trailers and washed dishes after all the weddings and catering events. Those formative years by his side ignited a fire within me—a love for the art of catering, the joy of bringing people together, and the unforgettable memories created around food.
Embracing Family Life
In the midst of my catering journey, life presented me with another beautiful chapter: starting a family of my own. I am a mother to 2 wonderful children. I have loved every second of teaching them how to be great people in this world. My husband's military service took us on an adventure, from the pristine shores of Honolulu, Hawaii at Joint Base Pearl Harbor-Hickam to the vibrant city of San Antonio, Texas. These diverse experiences deepened my understanding of different cultures and broadened my perspective on what it means to create unforgettable moments through food.
A Remote Connection to Popolo
While physically separated from the bustling hub of Popolo's physical location in San Luis Obispo and Santa Maria, my heart remains intertwined with the spirit of Popolo Catering. With the blessing of modern technology, I am grateful for the opportunity to support this wonderful team remotely. Through blog writing and social media, I aim to connect with all of you, sharing our stories, culinary inspirations, and the vibrant experiences that Popolo Catering brings to life. As I step into my role of supporting Popolo Catering through online platforms, I am eager to share a wealth  of culinary insights, tips,  delectable recipes and even wedding planning advice with our cherished audience. From creating custom menus that reflect your unique love story to advice in planning everything on a  budget , I will be your trusted source of guidance and inspiration as you embark on the exciting journey of planning your dream wedding. I am hoping to infuse a personal touch to every digital post.
Let's Begin
Thank you for joining me as I embark on this exhilarating adventure with Popolo Catering. As I help shape the digital presence of this amazing company, I invite you to stay connected, engage with our blog posts, follow us on
Facebook
and
Instagram
and join us in celebrating the joys of culinary excellence. Together, we will explore the diverse tastes and create a community that cherishes the art of gathering around delicious food.
Warmest regards,
Marissa Castillo Dominguez
**Please check out my first blog post and feel free leave a comment.**