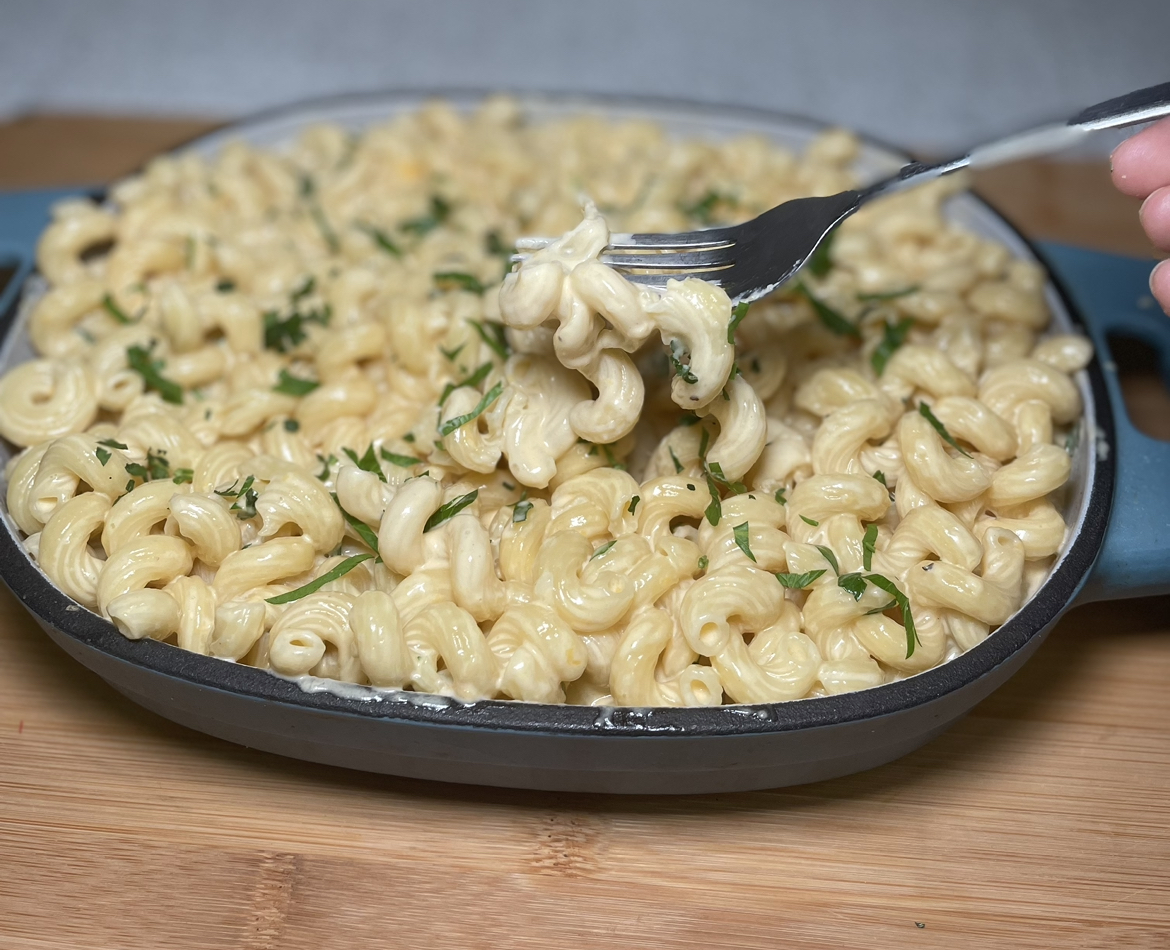 As I sit here brainstorming Popolo recipes I want to share, I thought of reaching out to Papa Popolo himself to uncover his favorite Popolo side dish. I asked my dad, Leon, about his preferred Popolo side, and without hesitation, he mentioned our Pasta Formaggio. So, what exactly is Pasta Formaggio? The Italian word "formaggio" translates to "cheese," making the title of this recipe quite literal—Cheese Pasta. I am thrilled to share not only my dad's favorite Popolo side dish recipe with all of you, but also an effortlessly prepared dish that is bound to leave an impression at your next dinner gathering or potluck event.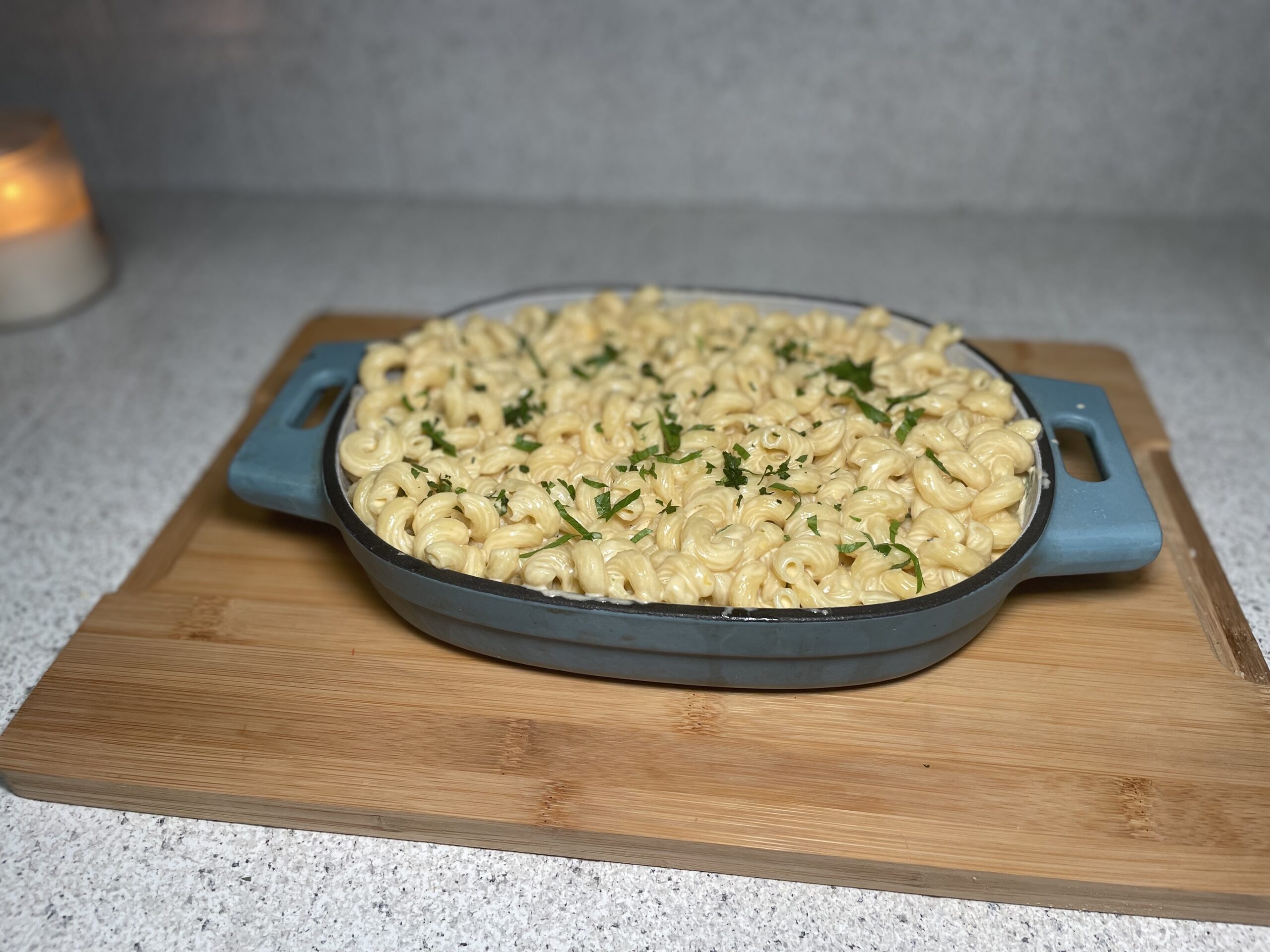 Simple Ingredient List
With just five primary ingredients and a handful of additional seasonings, you can swiftly whip up this delectable pasta dish. The simplicity of the ingredient list is one of the highlights of this recipe. All can be found in the regular grocery store, no need to run around town gathering special things. This scrumptious meal can be ready in no time.  
Kid Friendly Flavors 
A noteworthy aspect of this dish is its appeal to children. Essentially, what you're creating is a variation of macaroni and cheese, using pasta of a different shape. This makes it an instant hit with kids. Step away from the blue box and whip up this delicious alternative. Encouraging children to participate in the cooking process is something I wholeheartedly advocate for. Whether it's standing on a stool to pour or stir, involving them in the kitchen tends to make them more adventurous eaters, more willing to try new flavors.  
Let's dive into the components of this recipe: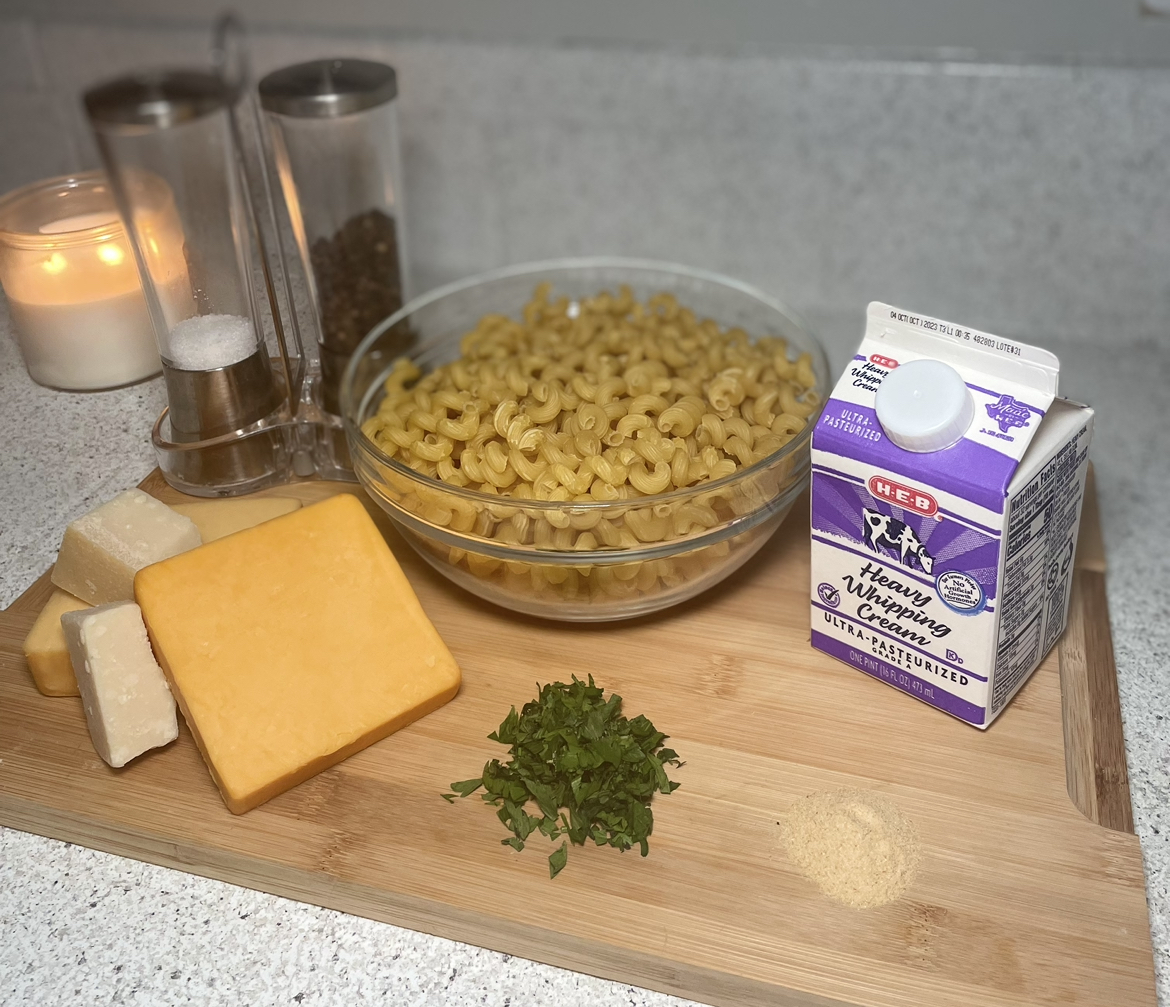 **Ingredients: **
1 pound of curly pasta such as Fusilli or Cavatappi
2 cusps Heavy cream  
2 cups Smoked gouda cheese, grated 2 cups Sharp cheddar cheese, grated 
1 cup Parmesan cheese, grated 
Salt, pepper, and garlic powder to taste ( I start with 1 teaspoon each)
Parsley for garnish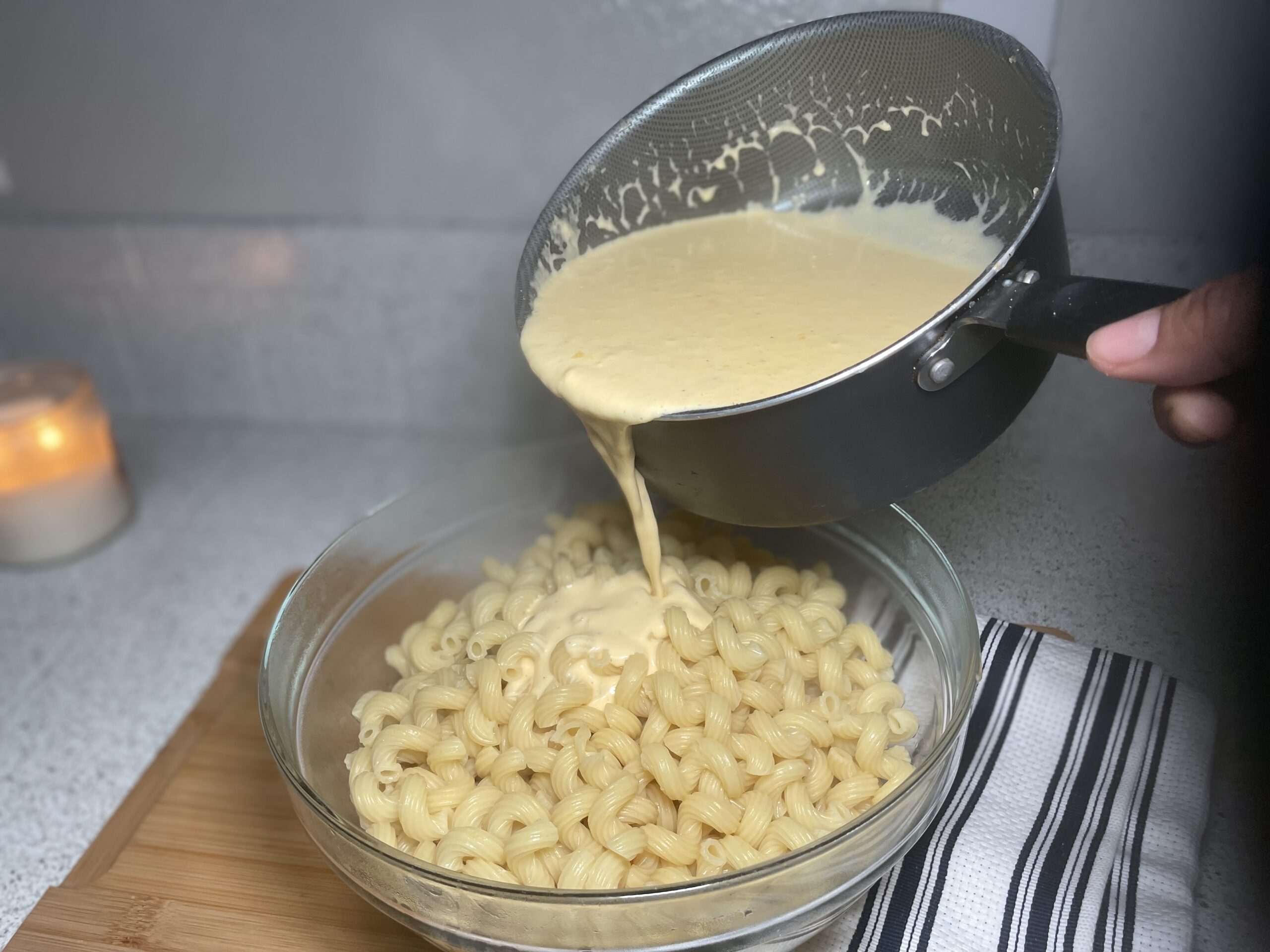 **Directions:**
Begin by boiling water in a large pot for cooking the pasta. Once the water reaches a boil, add a heavy pinch of salt to season. Cook the pasta according to the instructions on the package, reserving about a cup of pasta water. Drain the cooked pasta and set it aside for later use.

In a sauce pot, gently heat the heavy cream. The goal here isn't to bring it to a boil; rather, we want to heat the cream through.

While maintaining a constant stir, gradually sprinkle in the shredded cheese. Continue stirring until all the cheeses are fully melted, resulting in a smooth consistency.

Add your desired seasonings—my personal preference includes a touch of salt, pepper, and garlic powder.

Combine the cooked pasta with the cheese sauce, ensuring it is thoroughly incorporated. If needed add in some of the reserved pasta water to thin out to your desired consistency. The noodles will drink up all that sauce.

Transfer to a serving container (or serve right from the pot, I won't judge you

😜

) and garnish with freshly chopped parsley
 Enjoy This Dish and Think of Popolo
In essence, Pasta Formaggio is more than just a dish; it's a connection to Papa Popolo's favorite flavors. With its straightforward ingredients and engaging appeal to both young and old, this recipe has the power to transform any meal into a memorable gathering. So, whether you're preparing for a cozy family dinner or a lively potluck, let Pasta Formaggio be your secret weapon for a dish that's as heartwarming as it is delicious. 

Like reading these blogs? Follow us on Facebook and Instagram to be notified whenever a new blog is posted.
If you love our Popolo Recipe's and want to read more, please read to find out how we make our delicous Seven Layer Bars. We love your feed back so please feel free to leave us a comment on it. Tell us if you have tried the recipe or even if you are just excited at the thought of trying!
Written By:
Marissa Dominguez
Popolo Blogs and Social Media Coordinator