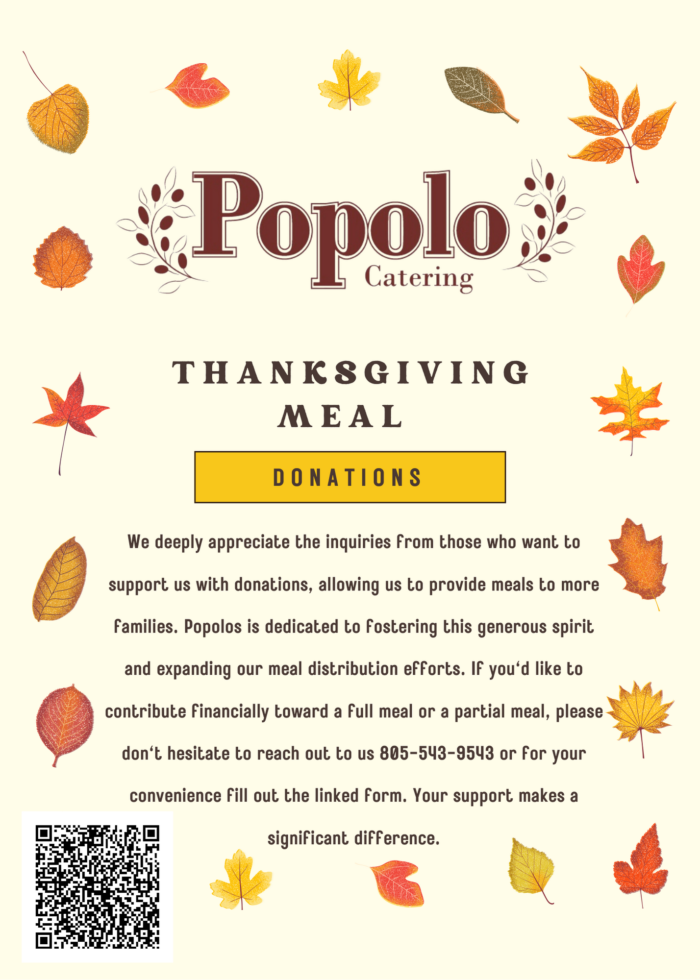 Wow, we can't believe the overwhelmingly positive response we've received since announcing our Popolo Catering Thanksgiving Meal Giveaway. We've already received nominations for some truly deserving families. So please continue to share the flier on any and all social media platforms you see it on. Or even make your own post. 
What's even more heartwarming is that many people have expressed their desire to contribute money to provide more meals for other families in need. Popolo's is thrilled to facilitate this incredible act of kindness. If you feel compelled to donate meals this holiday season, through Popolo Catering Thanksgiving Meal Giveaway we've created a digital form for you to fill out and provide your information so that we can contact you to do this.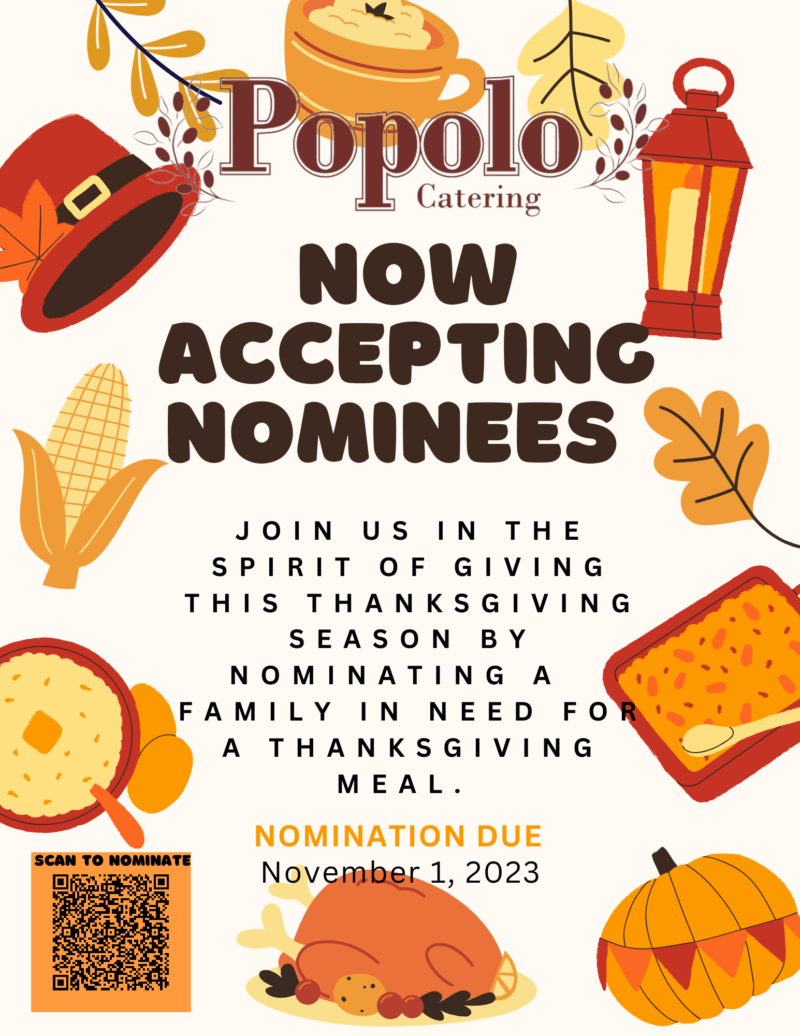 Please CLICK HERE to fill out the form. Together, we can make this holiday season special for those who need it most. 
We at Popolo Catering look forward to helping as many families as we can this Thanksgiving Season and we thinks its amazing people have stepped up to be so generous.

Follow us on Facebook and Instagram to be notified whenever a new blog is posted.
If you had not yet heard about our Free Thanksgiving meal giveaway yet, please read up with our previous blog post. CLICK HERE
If you would simply like more information on ordering your own Thanksgiving meal for a Stress Free Thanksgiving this Holiday Season please CLICK HERE
More Questions? Feel free to Contact Us or give us a call at 805-543-9543
Written By:
Marissa Dominguez
Popolo Blogs and Social Media Coordinator